Sheetz Brews it Fresh
---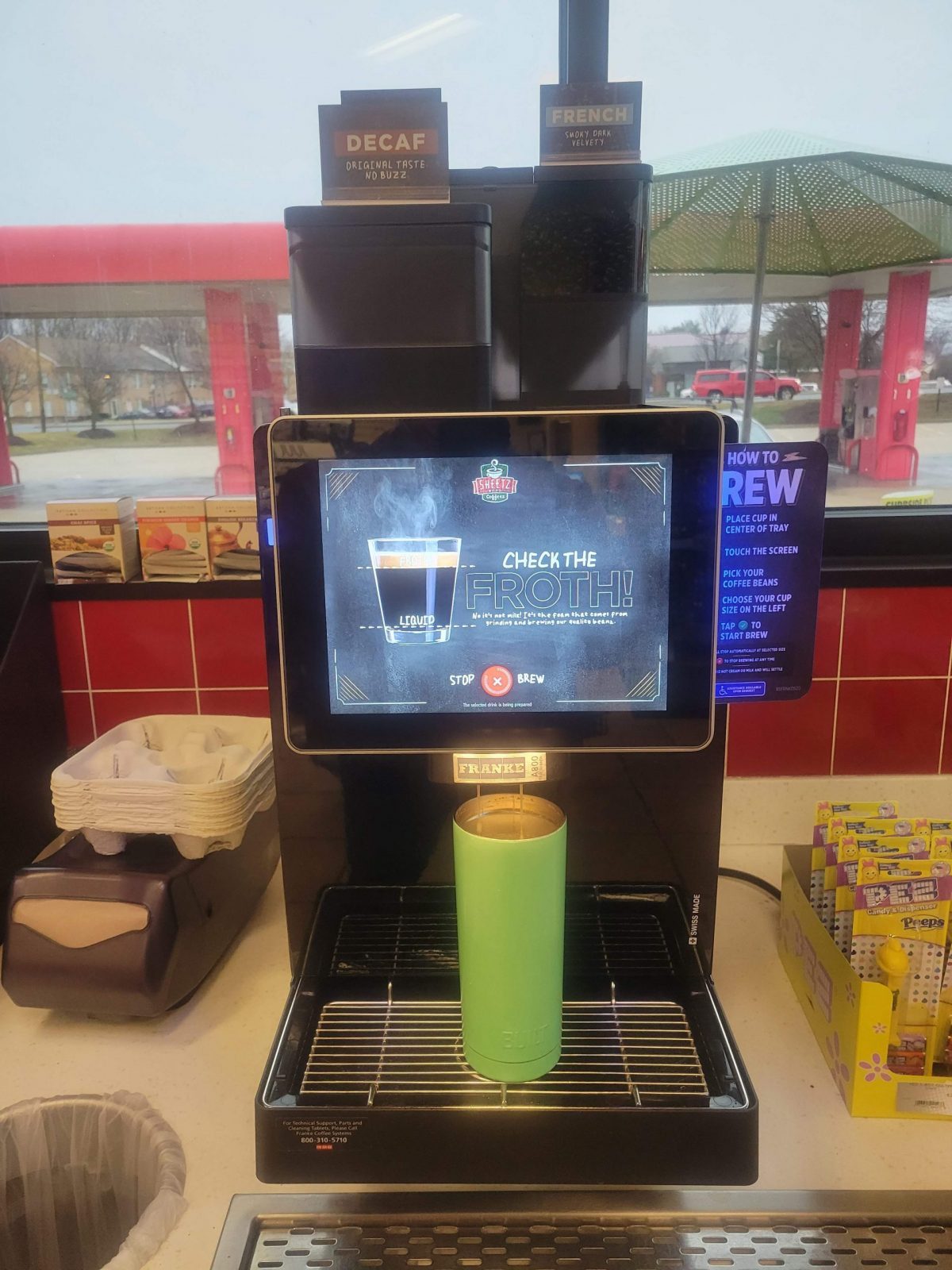 ---
Many of you may love a freshly brewed cup of coffee in the morning. I do too. If you love coffee, nothing beats one that is freshly ground in front of you, that first sip is pure delight. However, I often run into a problem when I want to have some amount of decaf in my cup of coffee. There are not a lot of customers drinking decaf and it could have been sitting there all day for all I know. I even have had some coffee houses and pastry shops complain when I ask for decaf after 10am due to the fact that they stop brewing it as it is not a big seller. Granted, one time I was told I could wait ten minutes for them to make a pot for me or to make a cup using a pour over method.
My situation changed one day when I was on vacation and bought gas at a Sheetz. Thankfully I needed to go inside and saw the best sight right near the register. It was this machine in the photo of this article. I had to stop and look for a minute to see if they had decaf because it was later in the day and I did not want to be up all night long. And sure enough, there it is! DECAF is one of the choices. I had to try it, and I was not disappointed.
So whether you like fresh brewed regular, French roast, or another blend, Sheetz has what you need. Their machines hold a fair amount of beans in the cup ready for the next customer to make their selection. You watch your beans flow down into the grinder and then watch as your coffee flows into your cup. If you bring your own cup to refill, it is only a single dollar for a Sheetz rewards member or an additional five cents if you are not. Or you can pay the full price to use a Sheetz cup which ranges from $1.39 to $2.29 (in my area at the time of this writing). Those prices are not bad for freshly ground and brewed coffee.
One thing to note, watch your coffee as it is filling the cup so you can press the stop button if you need a little room for cream or milk.
Next time you are on the run and needing your morning coffee or have to have a late night cup to keep you moving, consider going into the nearest Sheetz to get one that is freshly ground.
---
Tags:
Restaurant Review
,
travel